I am sure by now most of you have seen the zombie engagement session that went viral.  When I first saw it I thought the idea was fun, but the pictures lacked the gritty, dark feel I would expect from a zombie photo shoot.  So when Rachel and Greg approached me with a zombie themed wedding and engagement I was stoked to put my own spin on it.  They had already decided they wanted the engagement pictures done at the Bolsa Chica Wetlands in Huntington Beach and it turned out to be the perfect spot.  The open space, fences, bridges, benches and brush were all utilized during the shoot.  However, what really made the pictures was the excellent makeup and the exuberance of not only the zombies, but of Rachel and Greg.  They really got into character and I think the photos show how much fun they had as well as how serious they took the theme.  I am pretty sure Rachel's arm is still sore from lugging around the zombie bashing sledgehammer all day.  
**No zombies were harmed during this photo shoot**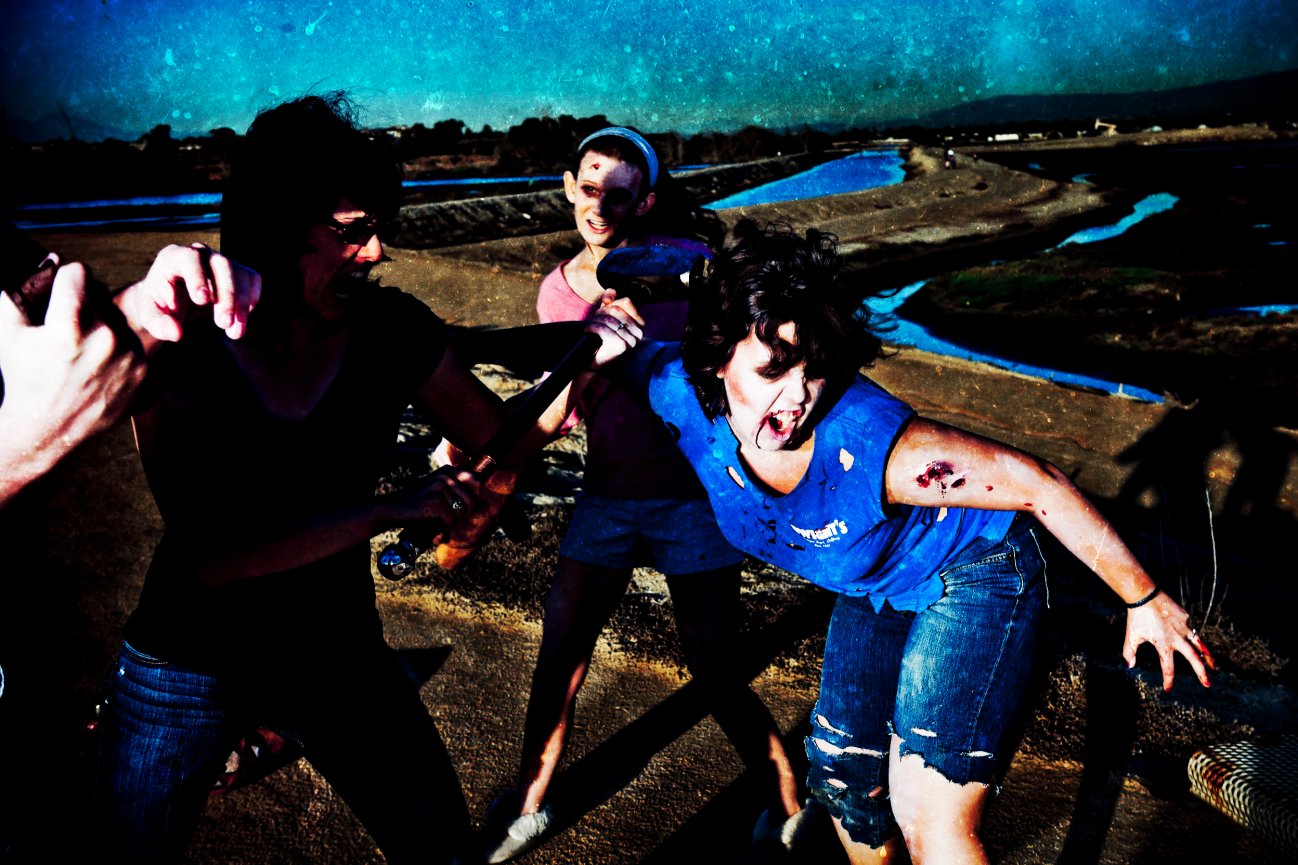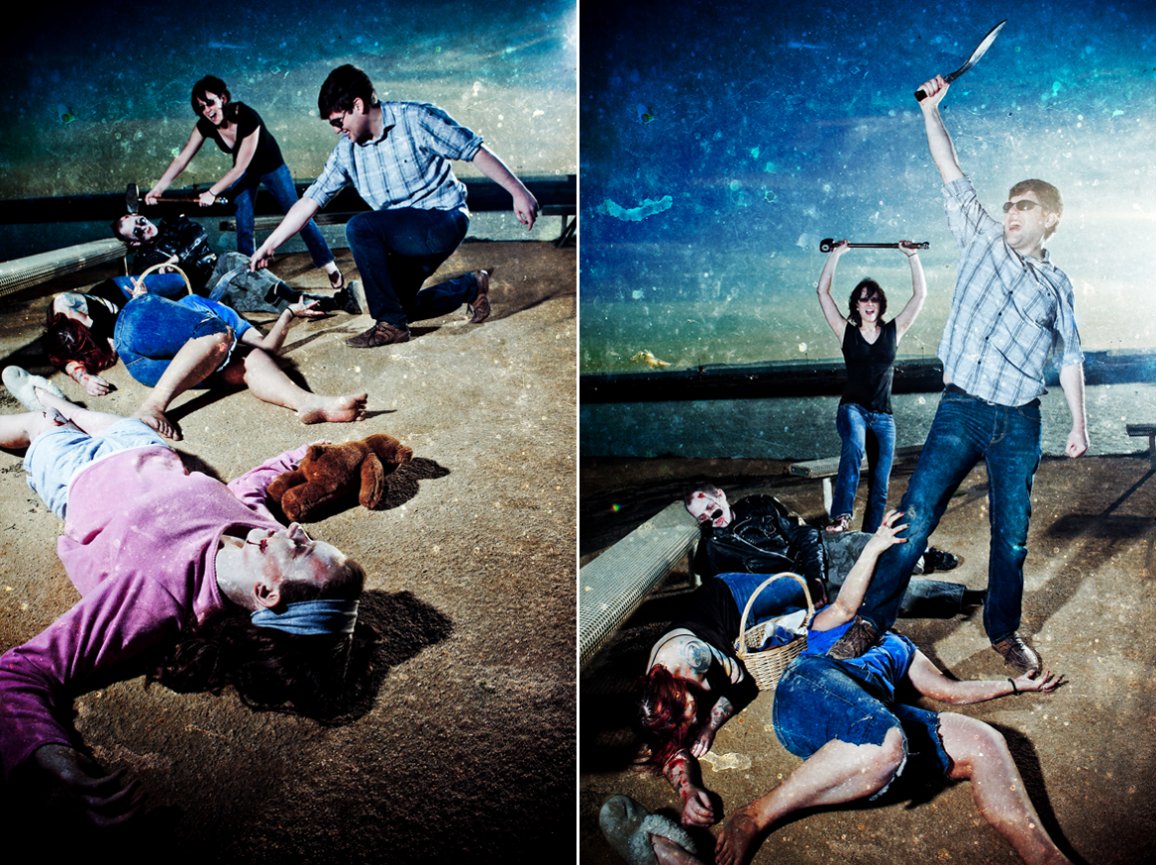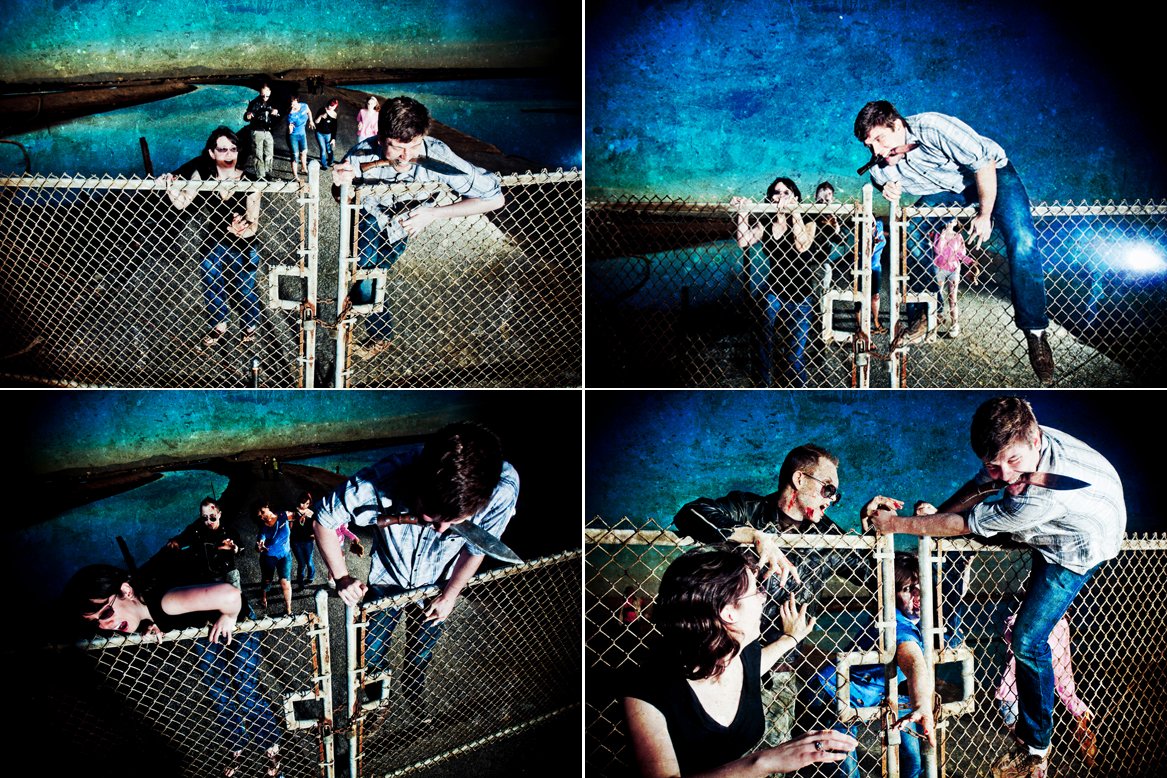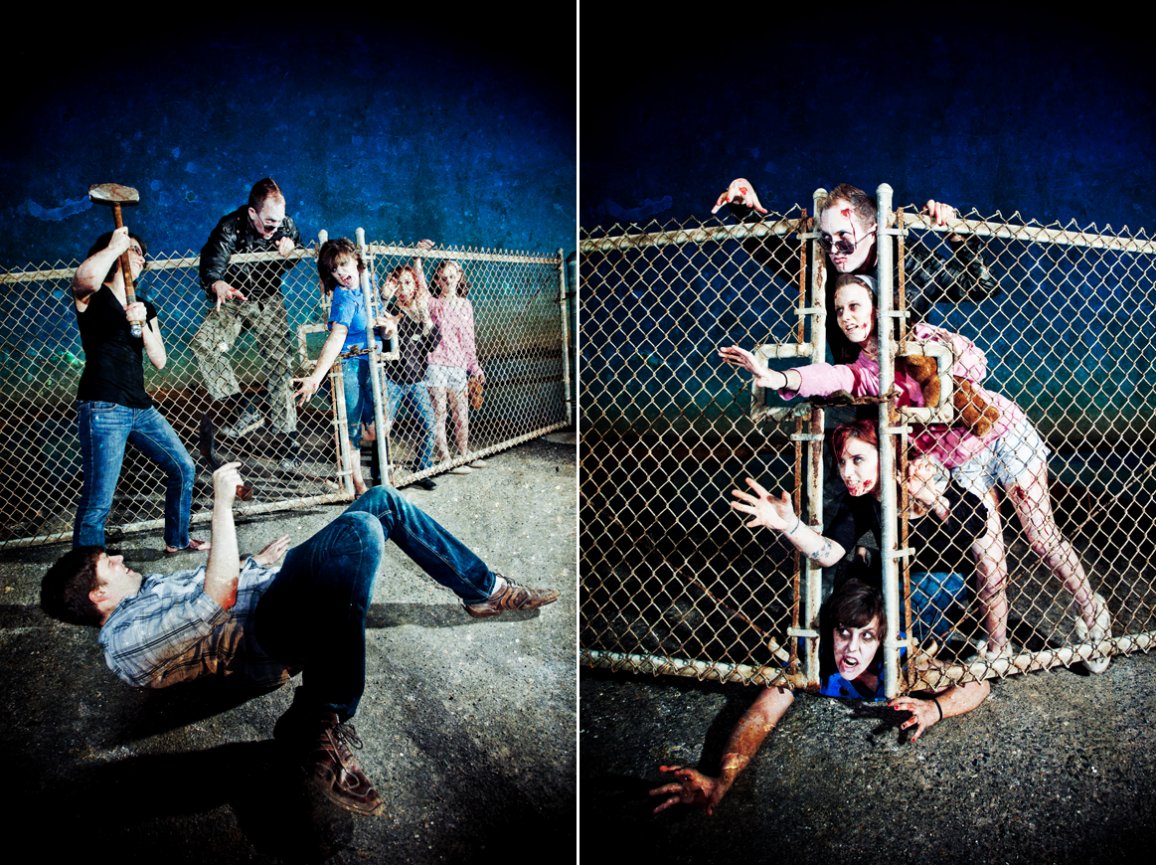 "Brains, BRAINS, BRains, brains, BRAINS.
BRaiNS, brains, Brains, BRAINS, BRains, brains, BRAINS.
BRAINS, BRains, brains, BRAINS, brains."
Rachel and Greg befriended the zombies by sacrificing their makeup artist and then......
Oh yeah, here is a normal one :)